Welcome to Racing Beat
Welcome to Racing Beat
Thanks for visiting Racing Beat, the heart of Mazda performance for over 45 years! Over the past few years we've expanded our product line to include new products for the Mazda3, Mazda6, CX-5, and with CX-3 products on the way. Our popular Rotary Tech Tips section is an exhaustive resource guide offering valuable and time-saving advice compiled from years modifying rotary engines. We're here to answer your questions, send us an email message or give us a call.
The Racing Beat Crew
3-TIME BONNEVILLE LAND SPEED RECORD HOLDER
Racing Through The Years
Our history began with the introduction of the rotary engine to the US, and we've never slowed down since.
From special projects, race applications and production vehicles, our partnership with Mazda extends over 40 years.
Are you aware that all your favorite Racing Beat parts are developed and tested in-house?
News From The Inside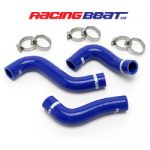 Looking to replace your old, worn out hoses? We now offer a complete line of Miata hoses made to our specifications. Patterned off the Mazda OE hoses each hose set comes complete with a set of high ...
Posted by Jim L August 28, 2019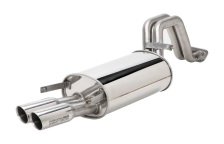 Our Power Pulse mufflers for all 1979-85 RX-7's are now back in stock! The dual inlet Street Port muffler shown is a direct fit for all 81-82 RX-7's and is also used in all Street Port ...
Posted by Jim L August 21, 2019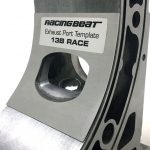 We now offer laser-cut exhaust porting templates for 12A & 13B performance and race applications. Patterned after the original templates designed decades ago by Racing Beat's race engine ...
Posted by Jim L June 22, 2018
New for 2018, we've decided to up grade our FC RX-7 mufflers by only offering our larger 2.375″ OD Power Pulse Mufflers for use on either stock replacement or street-legal RB cat-back ...
Posted by Jim L February 15, 2018
Latest Videos
All New 2017 CX-5 Teaser Video

Mazda unveils the newly revised CX-5 for 2017. Great all-round vhecile for the masses. Practicality combined with fun!

2003-08 Mazda6 Racing Beat Exhaust

Hear the Mazda6 Racing Beat exhaust in action.
» See All Mazda Performance Videos